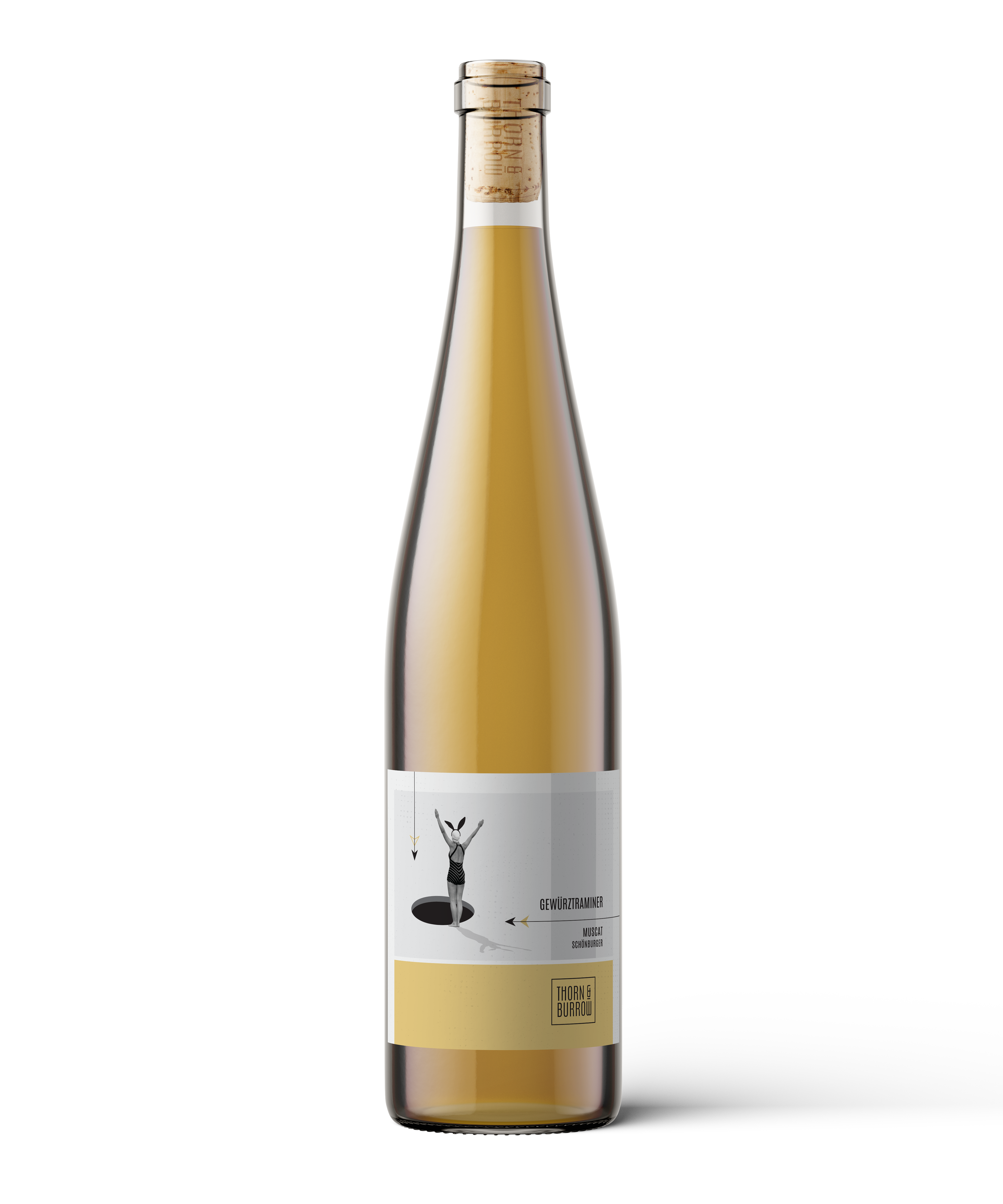 GEWÜRZTRAMINER
/ muscat / schönburger
Both the Gewürztraminer (12yrs) and the Schönburger (23yrs) were grown together on a central Naramata site consisting of silt loam with some sand ('glaciolacustrine'). Organically farmed, picked at the same time. The Muscat (10yrs) came from the Selona Vineyard at LaStella in Osoyoos. Sandy with heavy loam and clay, granite subsoil. Organically Farmed.
55% Gewürtz (9 days on skins) / 27% Muscat Petits Grain (9 days on skins) / 18% Schönburger (PN+Muscat+Chasselas cross) (4 days on skins). All the varieties saw skin contact and were made naturally, no additions of any kind.

Hand harvested and destemmed, wild and spontaneous ferments in open top vessels, all fermented separately, light cap wetting during the maceration periods, light pressing to natural oak. Post ferment on heavy lees for 7 months. Bottled unfined and unfiltered. Made rather aerobically, oxygen stable, one racking prior to bottling in late April '21.
Expressive and complex with a definite air of fun and crushability. The colour comes from both the Gew and Schönburger being pink verities, light tannin extraction and detectable acid keep the wine tought, fresh and balanced. The inclusion of Muscat beautifully underpins the more tropical and fuzzy peach tones of the Gew with a lifted candied citrus, spiced pineapple and spring flowers. Subtle notes of red apple skin and tomato leaf come from the small amounts of Schönburger.

Light to medium bodied, dry